A shortlist of six novels was announced for The DSC Prize for South Asian Literature almost a month ago. Currently, a tough jury is poring over all the six works of literature to pick the winning novel (that will claim $25,000). Simultaneously, we, with Ashwini Deshpande, co-founder and director of Elephant Design studio, are also deliberating over the shortlisted books to pick our winner for the cover art. Here, Ashwini writes about which book covers she chose and (consider this a rare treat) tells us why:
While the metaphor of a book cover is used to discuss how one shouldn't form an opinion without in-depth understanding, a book is literally judged by its cover. Till the age of kindle and online book reviews, the only way to get someone to pick up a book was to engage through cover design.
They say there are just seven basic plots in fiction. No matter what the story, it fits in one of the plots. So if a story has to stand apart, its cover needs to do something out of the ordinary, something that hasn't been seen before.
Fact or fiction, self-help guide or satire, insights or forecasts, the cover is supposed to give a near-accurate understanding of the book's genre. The ratio between the author's name and the book title also gives a strong message about how well known the author is. The font is supposed to hint towards the style of writing and illustration styles usually reflect the era in which story took place.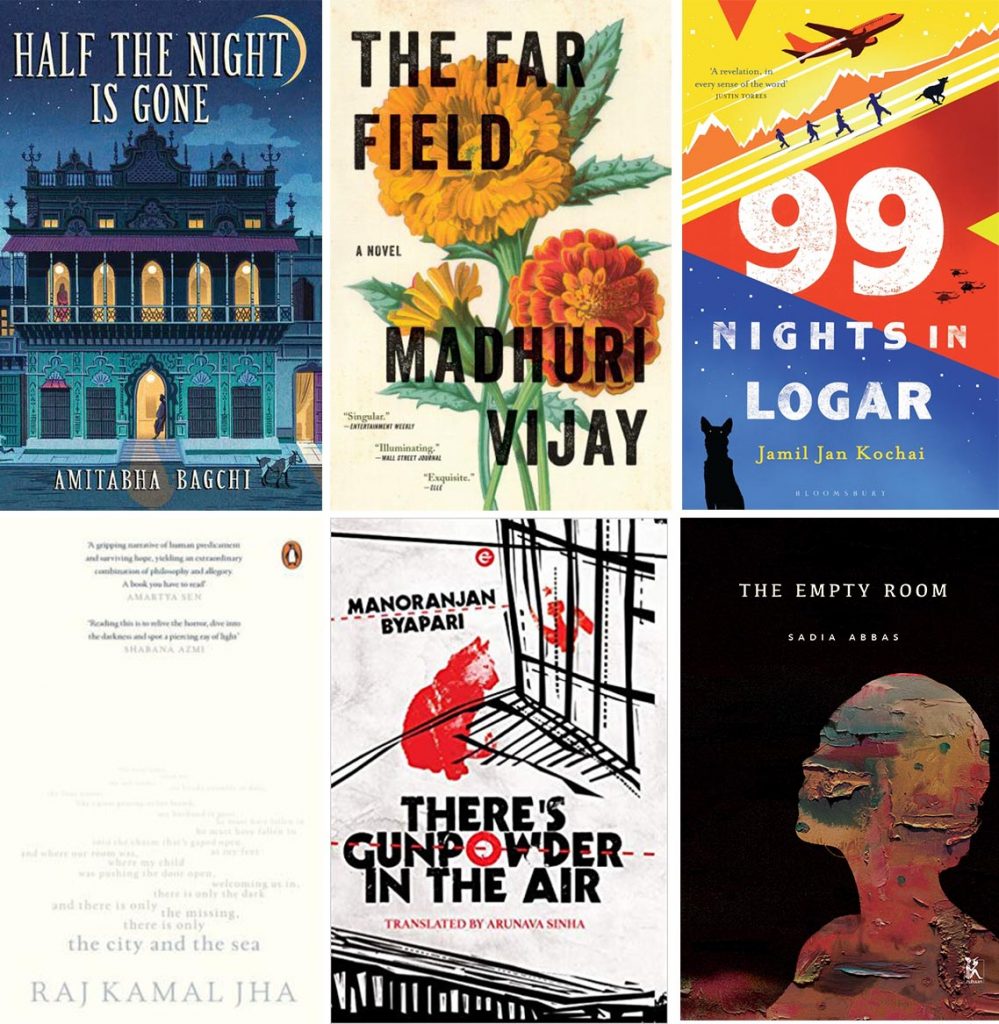 All six books seem unique as their covers have no common graphic elements. All of them have longer titles that get the readers' imagination going. So, for all the six books, the story telling begins at the title. However, they perhaps don't push the boundaries of visual expression as much as their contents do.
Cover design of The City and the Sea was very subtle, with just fading lower case typography and no colour. That is when it almost said 'what can't be said' without really saying it. While I liked the subtlety, I wasn't comfortable seeing celebrity book reviews at the top of front cover. This may have become a norm for the benefit of kindle readers as it was also there on the cover of The Far Field, which was another cover I liked for its graphic quality. Though it gave me no hint of it being a story set in Kashmir, it looked quite exquisite. Cover of Half the Night is Gone has a lot of promise too, but the subject and style of illustration gives away too much already.
---

Ashwini Deshpande is the co-founder and director of the Elephant design studio. Ashwini was awarded a place among 50 Most Influential Women in Media in India by Impact magazine in 2019 for the fifth consecutive year.
Update: This year the winner was Amitabha Bagchi's Half the Night is Gone.